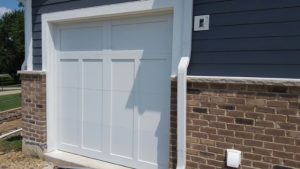 Even though we specialize in garage door installation maintenance and repair, we also offer many other services. Be sure to get regular tune-ups and maintenance to keep your garage doors in perfect working condition. We offer inspection and maintenance services.
Inspections
Gate Repair
Worn or broken springs and cables
Welding
garage door rollers
Panel replacement on garage door
Other Services we offer are:
Repair Damaged Doors
Welding
Gate Repair
oil and adjust garage door
glass panel replacement
24-hour emergency service for the entire Northwest Suburban area.
Call us today at 847.590.9377 for a free estimate.
KEYWORDS: garage door spring replacement | broken cables on garage door | New overhead door | New garage door | New garage door opener | Keypad and remotes | Repair garage door | Repair overhead door | Repair opener/ operator | Panel replacement on garage door | garage door rollers | dock plate repair or replacement | fire test doors | commercial overhead door repair replacement | maintenance agreements on overhead doors | service residential garage doors | Industrial overhead door repair or replacement | Section replacement | oil and adjust garage door | glass panel replacement
---